On May 14, Camp Tuhsmeheta (Camp T) hosted the first annual Michigan Regional Cane Quest competition. Cane Quest is a challenging orientation and mobility (O&M) contest for students, created and organized by Braille Institute.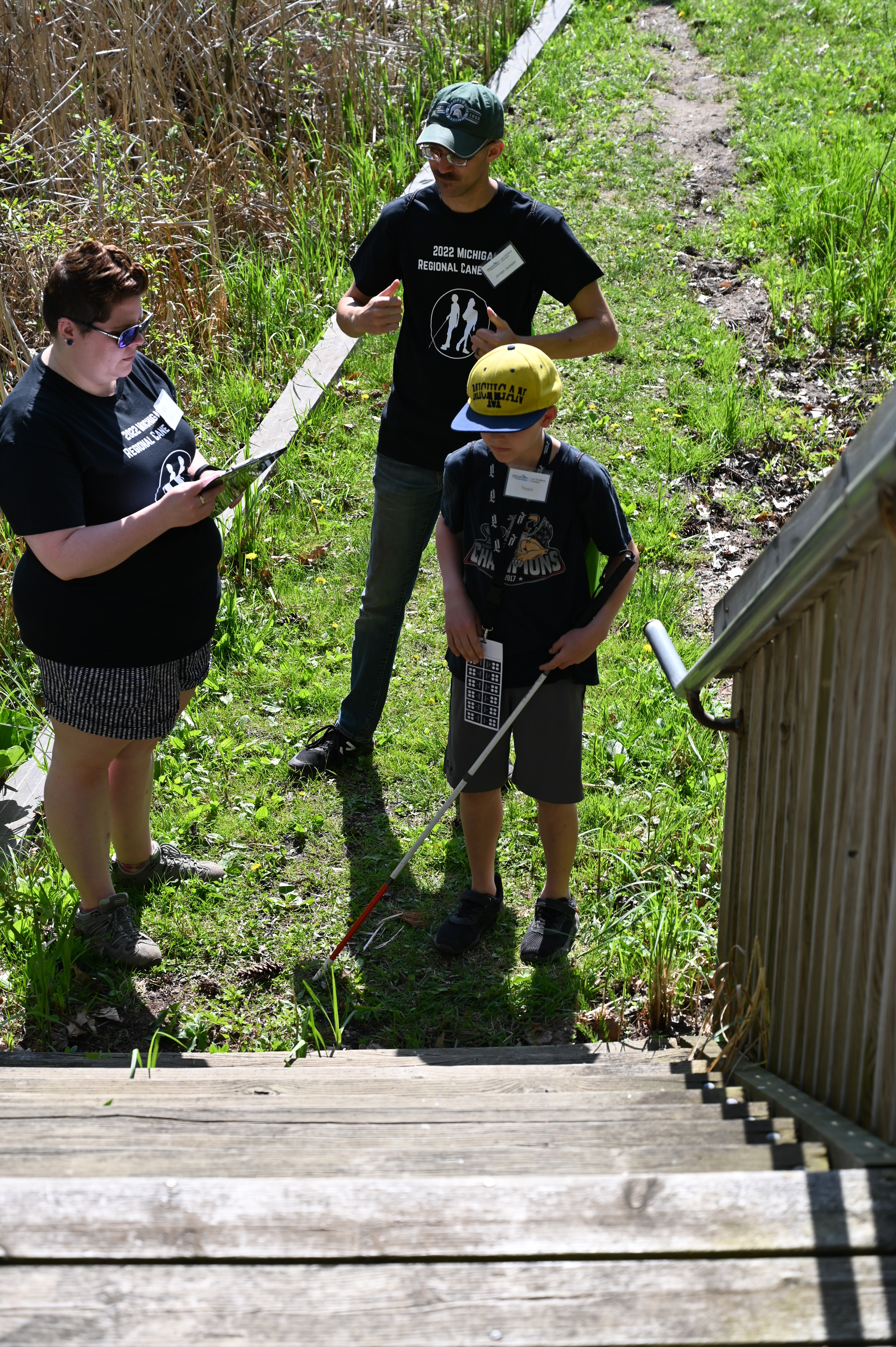 Regional Cane Quest events are held across the country, and contestants are divided into three groups: Scouts, Explorers, and Trailblazers. The event at Camp T in May focused on the Scout level, for students in grades 3–6 who are Blind/Visually Impaired.
During the competition, students were challenged to demonstrate fundamental travel techniques and O&M skills, such as locating dropped objects, navigating with a human guide, and using the touch-and-drag cane technique.
While students participated in the contest, their family members were busy with activities of their own. Siblings participated in outdoor adventure activities, and the adults attended a parent workshop. Everyone participated in a goalball workshop hosted by goalball Paralympian John Kusku in Camp T's Oak Recreation Center.
MDE-LIO Education Consultant Beth Brabbs organized the event, along with several volunteers.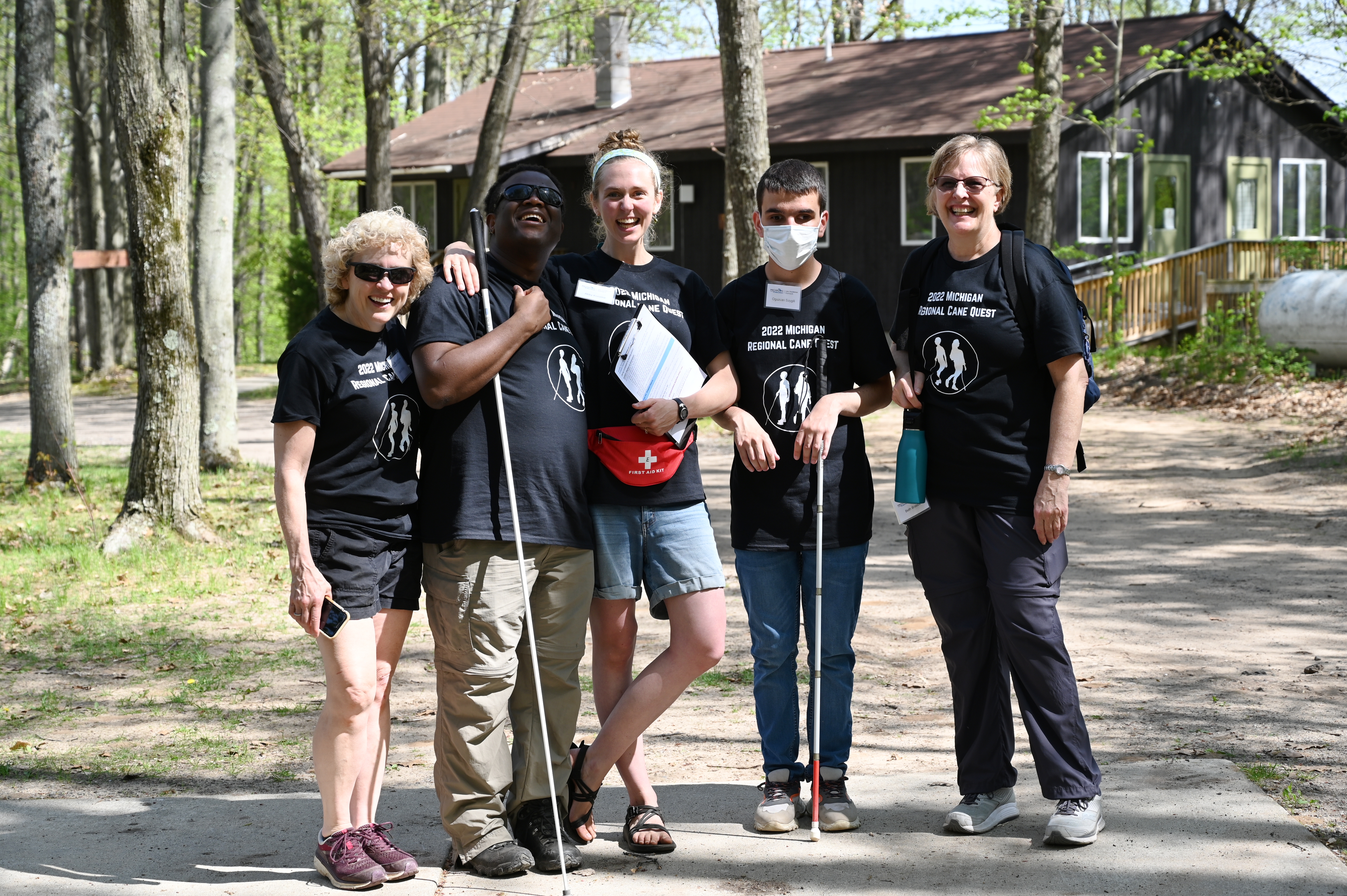 "Students and families were thrilled with the day's activities," Brabbs said. "I also want to thank the many volunteers who generously gave their time and talents to make this event such a great success. We couldn't have done it without them."
Participants' scores were tallied during the event. Based on their scores, participants were given raffle tickets to win a Victor Reader Stream media player. All participants received an additional prize and a Cane Quest gift bag from Braille Institute.
In June, students received specific feedback on the skills they performed, as well as suggestions for improvement. Their O&M specialists will also receive this information so continued learning can take place next school year.
Fall 2022 Cane Quest Event
We will offer another Cane Quest event this fall. Michigan Regional Cane Quest: Fall 2022 will be held on October 15 in Rochester Hills. Registration will open in August.