Over the summer, MDE-LIO welcomed Michelle Woolf as Department Manager for Finance and Human Resources and Brenda Mahoney as Events Manager.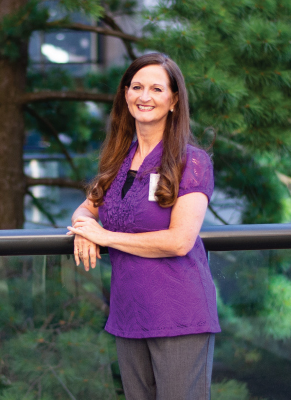 Michelle Woolf, Department Manager for Finance and Human Resources
Michelle comes to MDE-LIO from the Department of Health and Human Services, Bureau of Community Services, Housing and Homeless Services Section. In her new position, she will utilize her experience in contract development, grant management, human resources, and policy work around funding.
Brenda Mahoney, Events Manager
In her new position, Brenda coordinates workshops and other events for school personnel, family members, and others who work with students who are Blind or Visually Impaired (BVI) and/or Deaf or Hard of Hearing (DHH). Additionally, Brenda provides oversight of American Printing House for the Blind (APH) loans, our assistive technology loan library, and our BVI and DHH resource libraries.
Brenda started in 2010 as MDE-LIO's APH coordinator and has been a member of the MDE-LIO braille team since 2011. She also has three years of experience as a one-on-one paraprofessional for a student with visual impairment and became certified as a Braille Transcriber in 2009 by The Library of Congress – National Library Service for the Blind and Physically Handicapped.