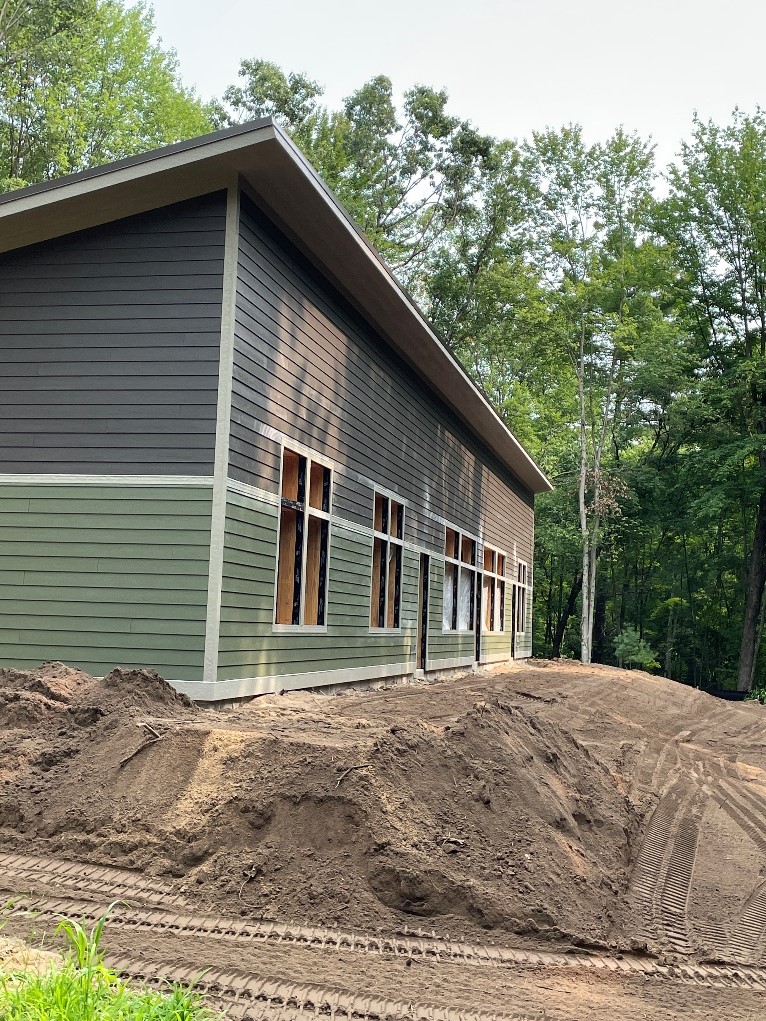 A new building is coming to Camp Tuhsmeheta (Camp T) this fall! As soon as the ground thawed in late spring, workers began clearing land for a 3,000-square-foot nature center with large windows to provide views of the woods at camp. The foundation, walls, roof, windows, and siding were installed quickly, giving shape to the vision.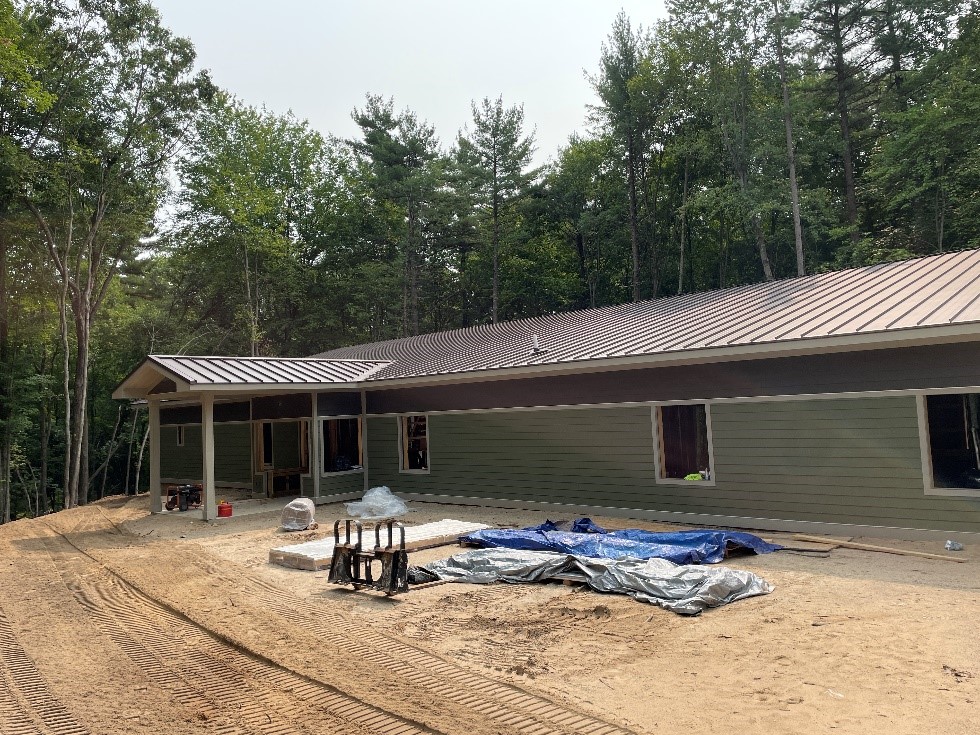 Every effort was made to keep the natural landscape intact, including keeping as many trees as possible. Construction began in early May and is set to be completed this fall. The center will house native Michigan taxidermy mounts, spaces for science exploration, a cave area, and much more.
The building will include three open rooms and one enclosed classroom. Camp T has led outdoor education programs for years, but the new center will provide a place to lead lessons focused on conservation, ecology, biology, and other science-related fields.
After the structure is completed this fall, camp staff will begin adding interactive displays for campers. Camp T's staff looks forward to opening the nature center soon so campers can enjoy all it has to offer.